PHOTO GALLERY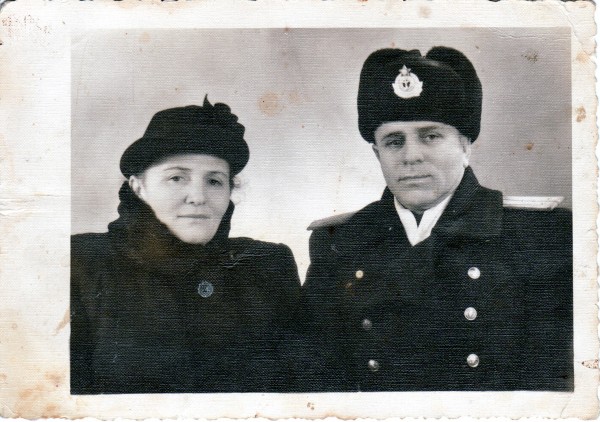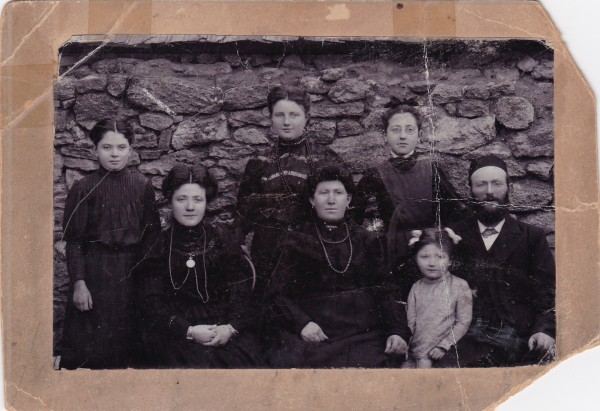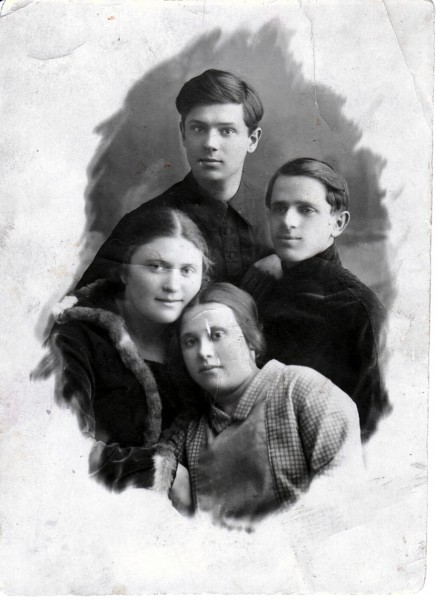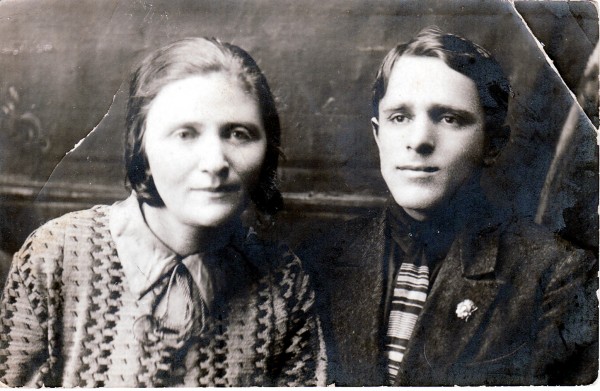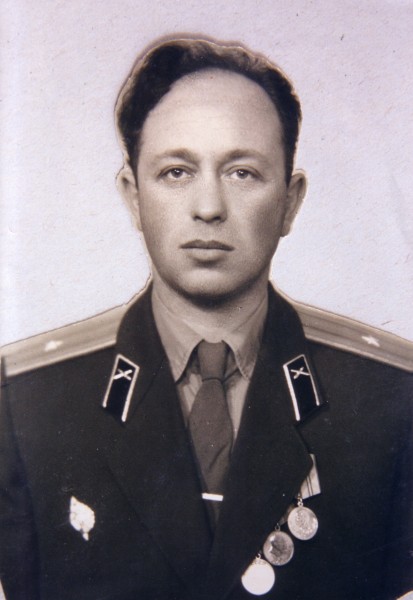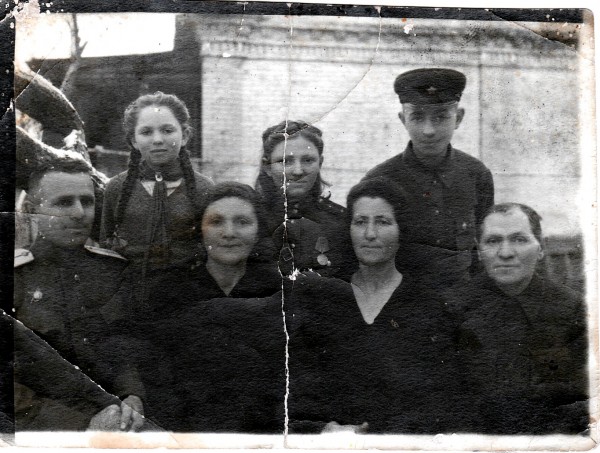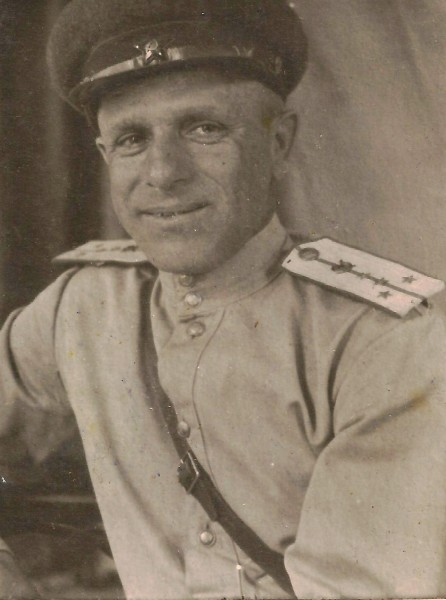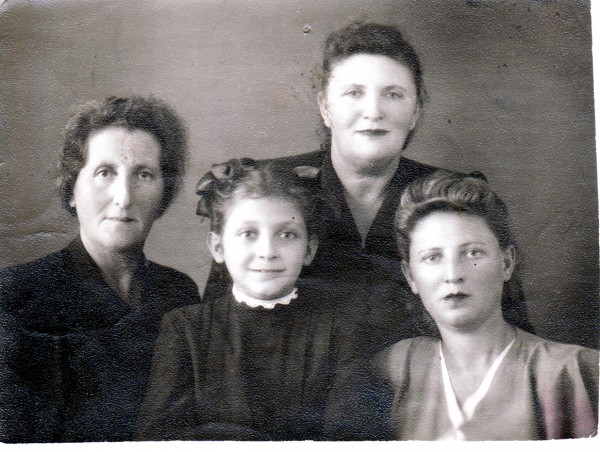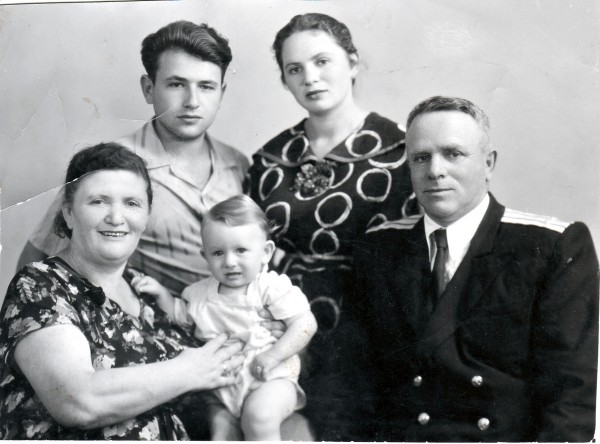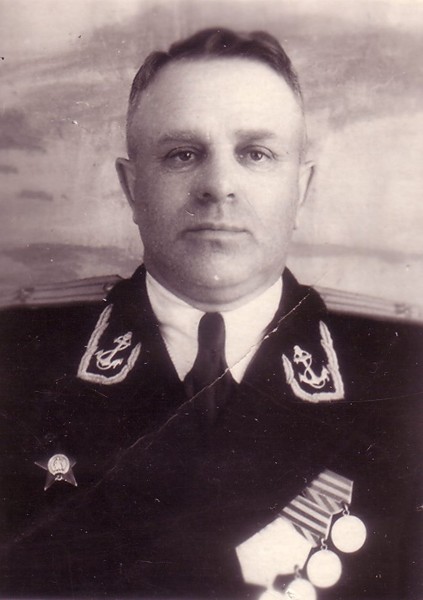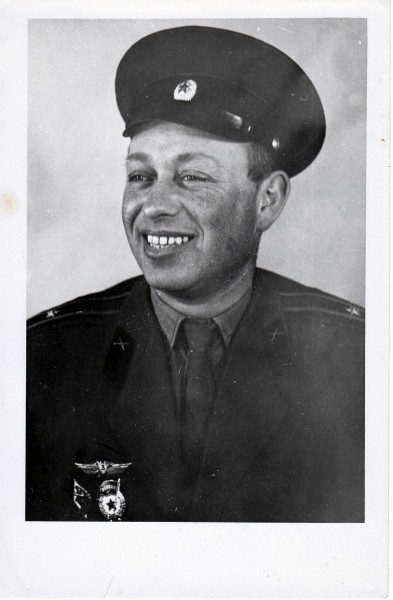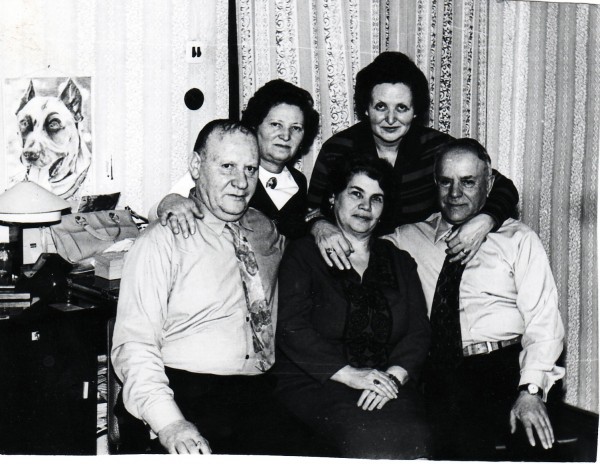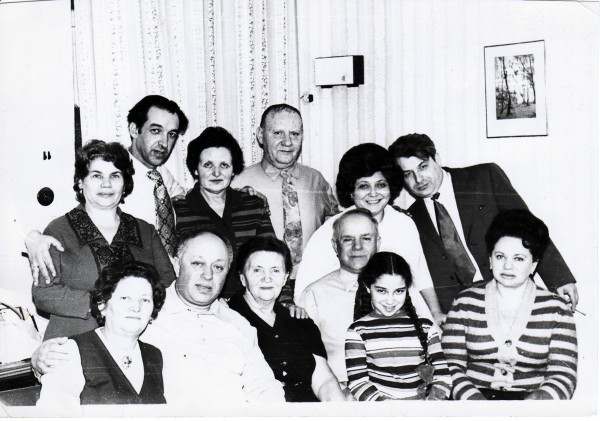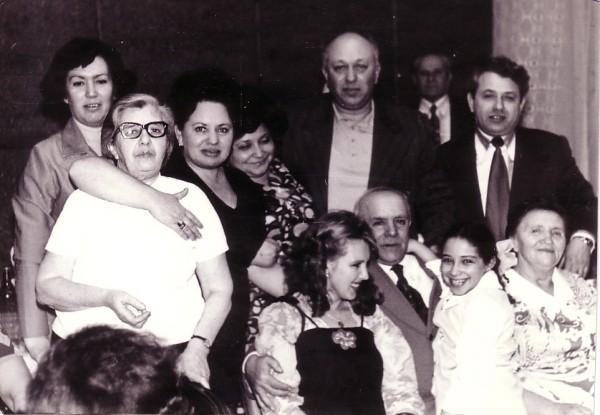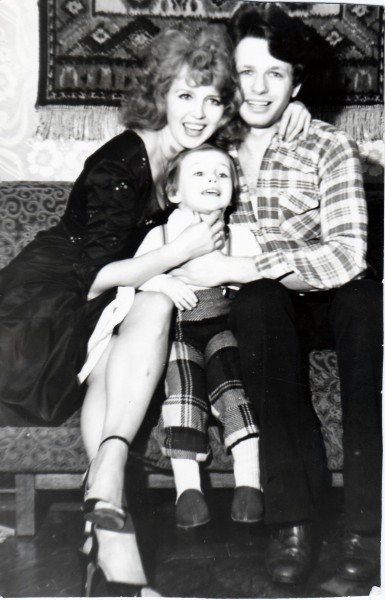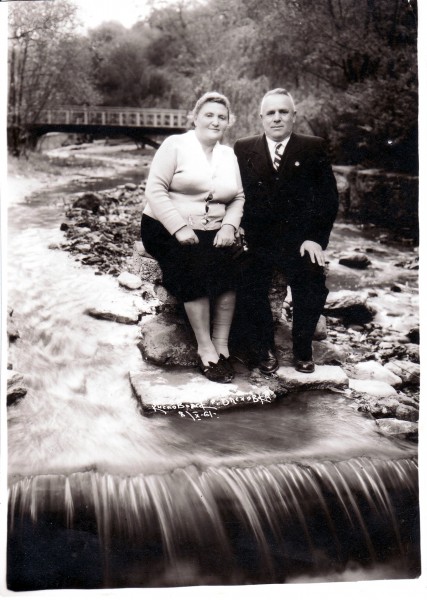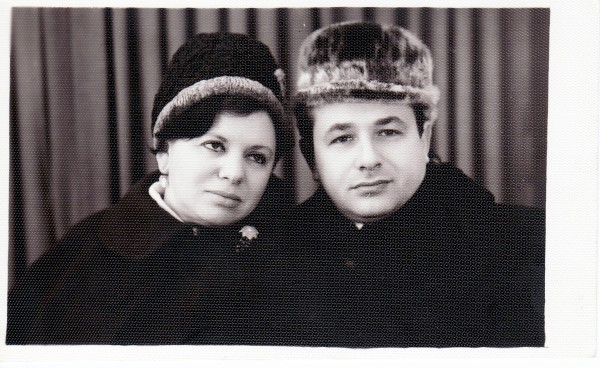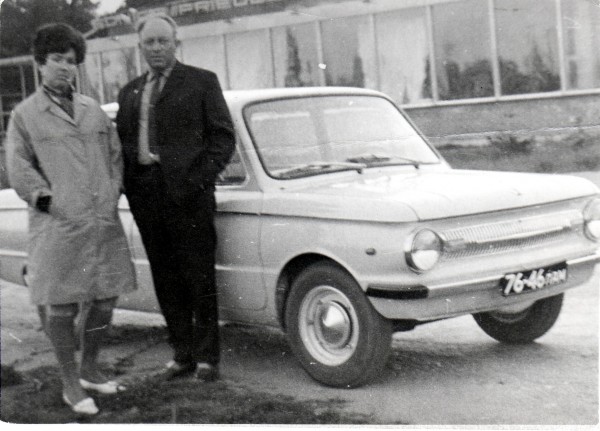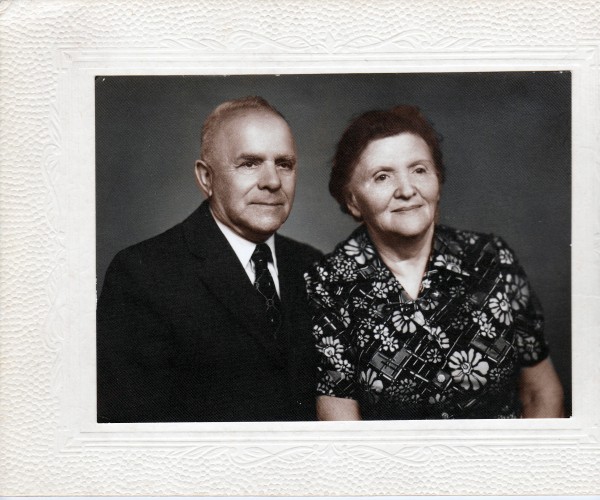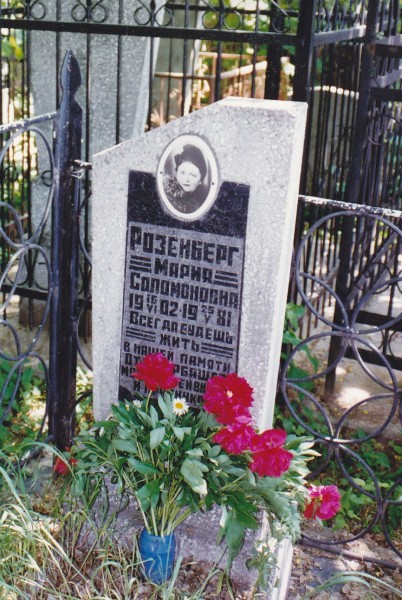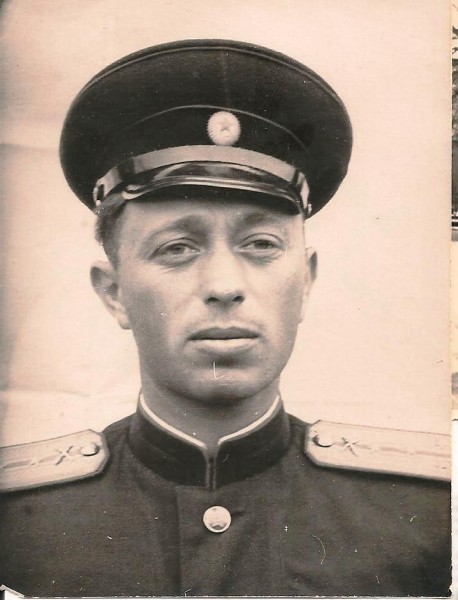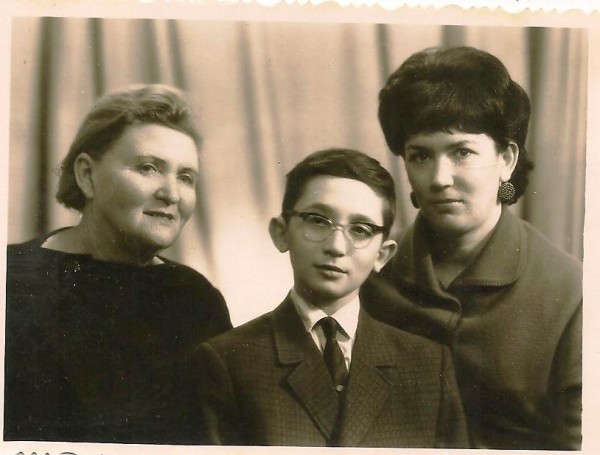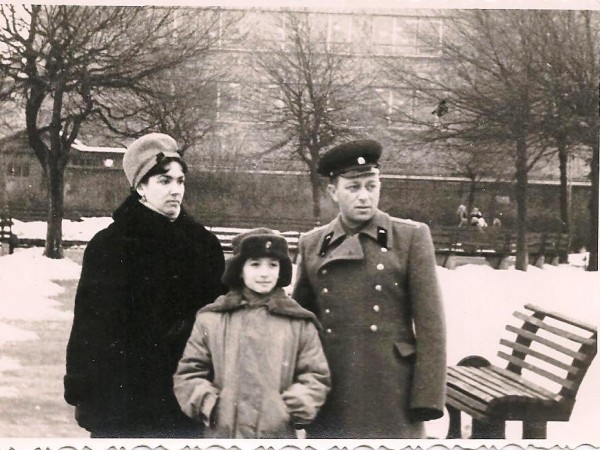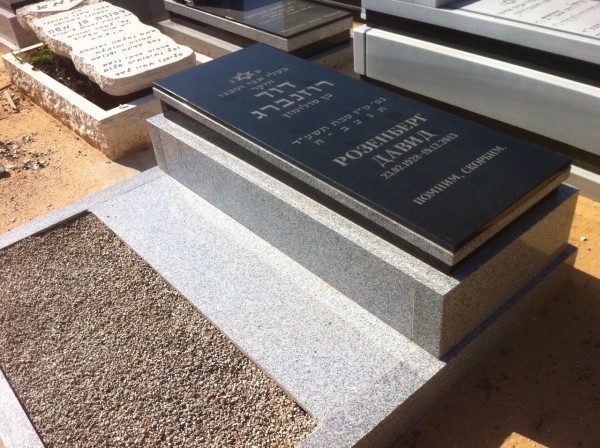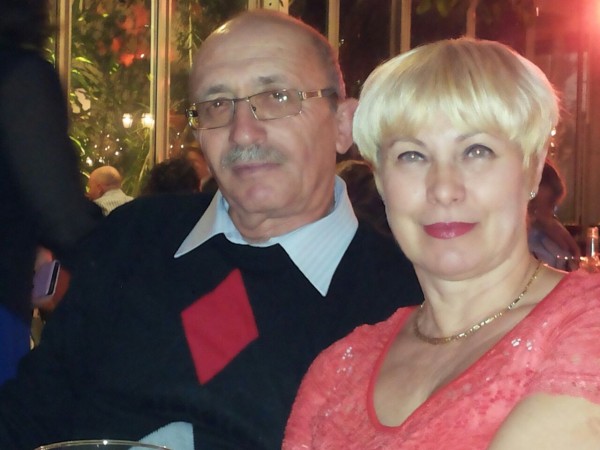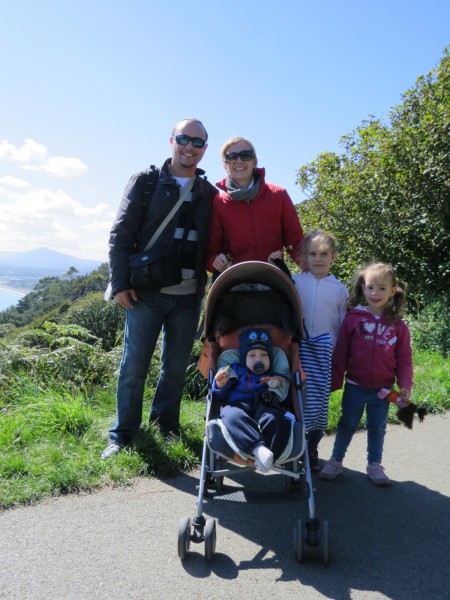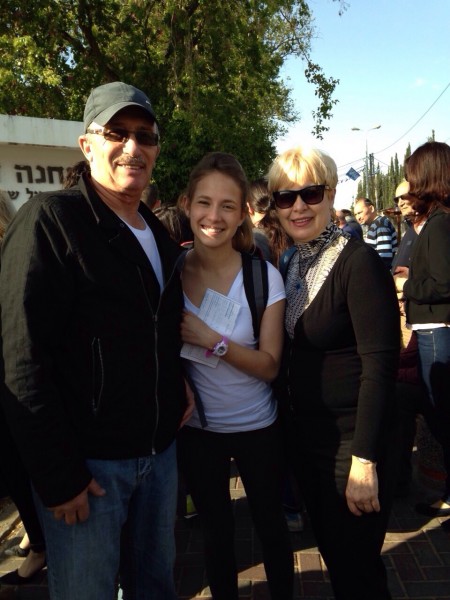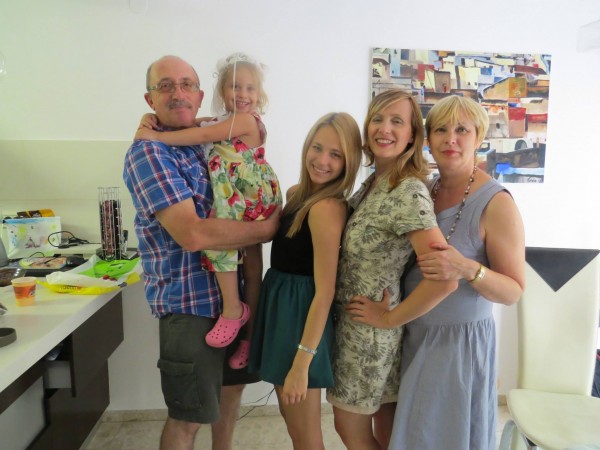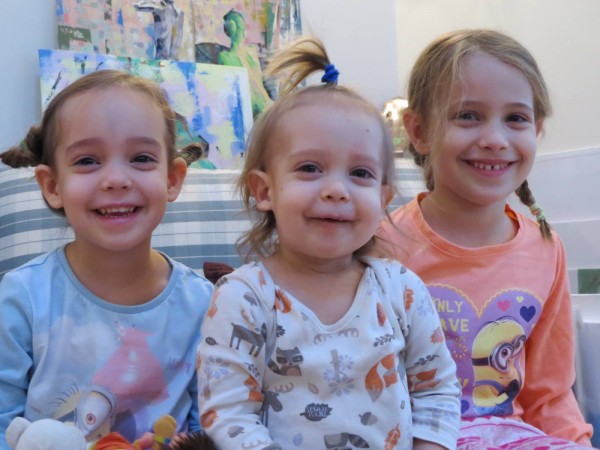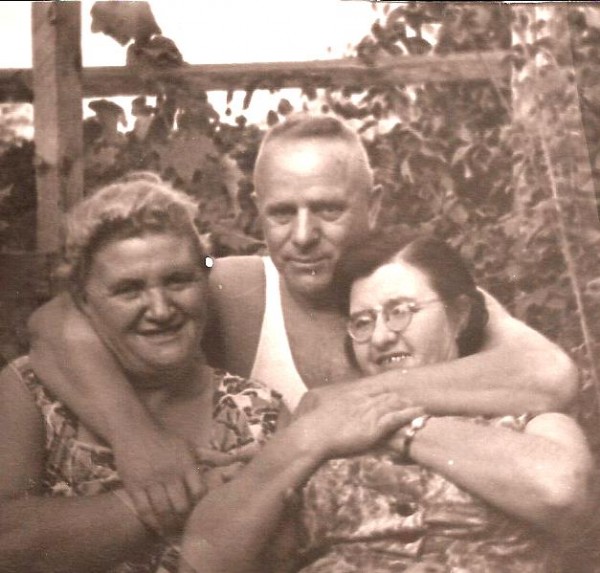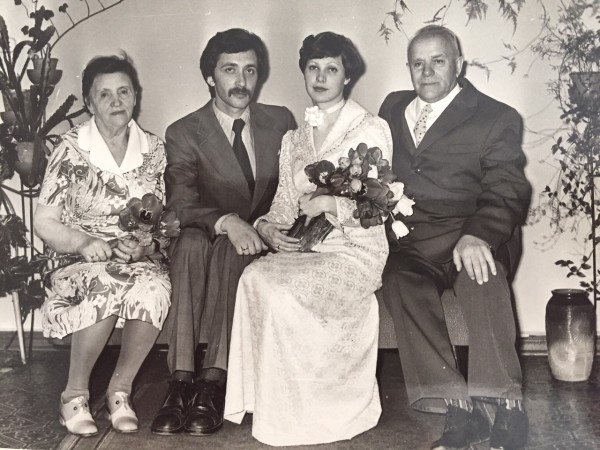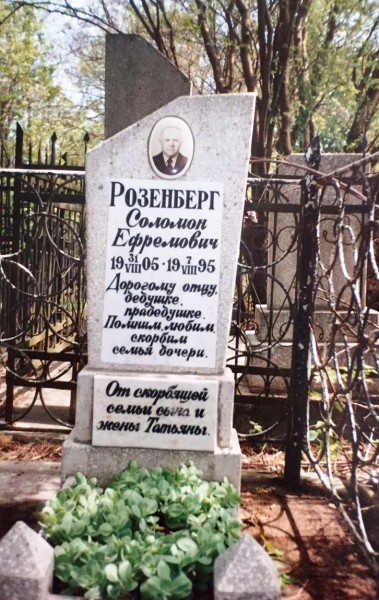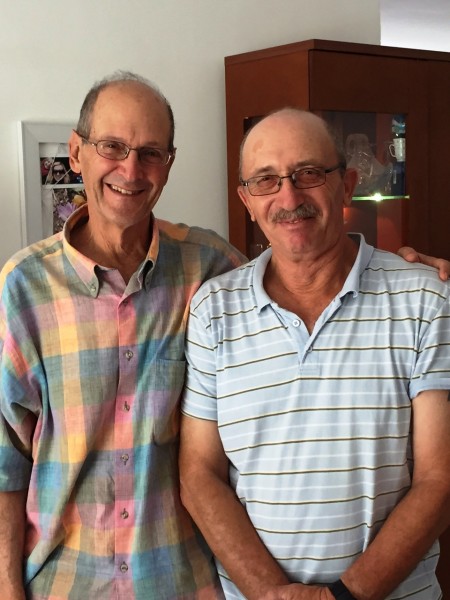 Malieh Maidenberg and Solomon Rosenberg
Malieh was the youngest of the seven children of Solomon and Perel. She was also a correspondent with her American relatives. She was born in 1902, and was just four when her brother David emigrated to America. She was 24 when her sister Esther left for Canada.
Malieh, whose diminutive is Manya, did not know English. Her letters were written in Russian and sent to Sylvia Rosen Greenberg (daughter of Esther), who had them translated.
Her first letter, sent to Milt Maidenberg, son of David, came in 1979:
It is your aunt from the Soviet Union who is writing to you, sister of your father, Malieh, daughter of Solomon Maidenberg.

Out of our large family there remains only I, the youngest. I do not know whether my sister Esther, who is also in America, is alive [she died in 1976]. By chance I learned of your address and decided to write to you, although we have never seen each other.

Our late brother Joseph once told me that your father, who is my brother David, told you before he died that he has a brother and two sisters in the Soviet Union, Joseph, Elkeh and Malieh. He told you this so that you would be aware that you have family and you would forget them. Now there is neither Elkeh nor Joseph. I am alone.

My husband and children and I live in Odessa and I would very much like to receive a letter from you to know how you live there. I am interested in your families, your children and all the rest.
Malieh also wrote of David:
My brother, your father, helped our parents very much. He never forgot them. I recall that at my wedding he sent my parents $500. There are few people like that in the world.
The event would be remembered as "a wonderful wedding, a very rich wedding, all of Dzygivka came to this wedding."
Malieh's husband was Solomon Rosenberg, whose brother David would marry Frida Balaban, the daughter of Malieh's eldest sister Malkeh. Because Malkeh was born almost 20 years before Malieh, the age differential between Malieh and Frida was just 10 years.
Malieh's letters were full of longing and remembrance and emotion.
She wrote Sylvia in 1979:
While reading the letter I cried very much. While reading the letter I remembered everybody and my sister Esther and my brother-in-law, your mother and father and my brother David. Out of our large friendly family there is nobody except me alive. Many years have passed and all that remains is like a dream.
Solomon Rosenberg was a military man. At the beginning of World War II he was a private. He distinguished himself in battle, including the defense of Moscow and the capture of Konigsberg. He was raised to officer rank, and retired as a lieutenant colonel in 1960. When Malieh began writing, he was highly wary of association with his American relatives, perhaps because his son David (Danya) was a lifetime military officer.
In 1980 Malieh wrote:
There were good reasons why we did not write to you for such a long time. We are happy now that correspondence has been established between us.

You could not even imagine how much we want to see you all; what a joy would that be. It seems to me that even one year would not be enough to talk about everything. Come, we shall receive you with open arms. You will learn a lot. I shall tell you much about all your relatives.

We look forward with great anticipation to your letters. We corresponded so often previously, but now, we do not know why, the correspondence stopped. Please let us know if you got the photo we have sent you. Your letters make us happy. We hope to meet some day. Please do not forget us.
Amnon would later relate to Milt that it was Malieh and Solomon who vehemently objected to a planned visit to Joseph.
I doubt, dear Milton, whether Aunt Manya informed you of the fact that when her brother Joseph was alive and she found out about your intention of coming to visit with us, all of them rose in categorical objection against it. They were terribly frightened that your visit would damage them.

It was precisely this fact, their requests, that drove us in a corner and put your uncle in such a desperate awkward situation that he had to suspend temporarily your visit. Several years later he died without having seen you. It was also because of them that after my father's death I didn't write to you. At his funeral and many times after they would say to me: "If you are not our deadly enemy, you'll do your best to prevent our American relatives of coming on a visit to the USSR."

You can well understand that neither poor father nor I could tell you openly about all this.

That is why I was taken aback and perplexed of the news that just Aunt Manya Rosenberg has been writing to you. At the same time I'm extremely glad of being disburdened from the ban of the Rosenbergs and Brenners (her daughter's and grandson's family name) and at last will be happy to renew our contacts.
When I met Amnon in 1996, I recorded in the journal:
I ask Amnon about the time my parents planned to visit the family. They first were welcomed, but then advised not to come. What happened? Even today, Amnon finds it difficult to speak of the matter. He searches for his words carefully.

He begins by saying that Manya, the youngest of Solomon's children, was a simple woman, who knew only her family. But her husband, Solomon Rosenberg, grew alarmed when he learned, through Manya, that Joseph had opened up correspondence with his American relatives. He was afraid for his own job, and was worried about his son, Danya, a career officer in the Red Army. Other relatives [Fanya and Dora, daughters of Elkeh] grew alarmed as well.

After the war, Melech and Elkeh returned to Chernigov, as did Manya and her children. Solomon, however remained in the army for two or three years after the end of the war, rising to the rank of Lt. Colonel. When he returned to civilian life, he moved with the family to Odessa.
In what would be her last letter, Manya says her family has moved again. She says she is often ill. This letter is from Odessa, May 20, 1981.
Beloved family:

Due to some circumstances we had to move again. Now our daughter and her family live in the same building. She is on the third floor, and we are on the first. This is very convenient as I am often ill, and my legs are bothering me. My daughter takes care of me.

We have received all your letters and the photos. We also received letters and photos from Sylvia. All of them were delightful. I wish I could last long enough to meet some of you. I am already 79 years old.

Please write more often. It gives us great joy to get your letters. Best wishes and greetings from all of our children. Greetings to all of the nephews: Meyer, Ben, Frank, and to all of their families.

We have just moved and have not really settled yet.

Dear Milton, we have already mailed you the address of Amnon, son of Joseph, in Kishinev. You probably already have it.

Our wishes of happiness, health and well being to all.

Kisses from Aunt Manya and Uncle Solomon
Manya died May 24, 1981. Frida died just a week later.
Amnon reflected:
It is an awful thing to lose two near relations so unexpectedly and in one week. Manya was the last representative of our parents' generation. The stars of her destiny were luckier than those of her sisters. She lived always in good circumstances, in tranquility, and died without long suffering at her home, among her loving husband and children.
In 1987 Solomon remarried. His wife was Tatiana Renkel. Solomon died in 1995. I met his widow Tatiana, then 84, on my trip. She was a diminutive redhead. I recorded:
Tatiana lives in two small but clean rooms. She is proud but very poor. We learn her pension amounts to $35 a month. Because her first husband was a military officer, she pays no rent for the tiny apartment.

She offers me homemade wine. She declines to drink any, pleading that she has not had breakfast, which turns out to be a crust of bread.

Tatiana provides some interesting facts. The date of the photo of Solomon and Pearl with the five daughters was 1906. When Manya got married in 1927, David Maidenberg sent 500 rubles for the wedding, a generous gift. Elkeh and Esther fell in love with two brothers, which is not permitted under Jewish law [in fact, a custom, not a religious law], so Esther and Moishe had to emigrate.

Solomon was from Dubossary, Moldova. He worked in a sugar mill near Dzygivka. He came to a dance in the village, and there met Manya.

After service in the Red Army, Solomon's main employment was as a bookkeeper at the "Fontane" sanitarium in Odessa. Manya never worked.

We drive Tatiana to the main Jewish cemetery in Odessa. On the way she points out where another Jewish cemetery once stood, razed by the Soviets in the 1960's and replaced by a flat, dusty park.

We buy flowers at the cemetery. We first visit her mother's grave, then Manya's and Solomon's. Tatiana speaks to the dead, telling her mother how she misses her, and bidding her dear Solomon to rest well.
The family in America and Israel
In 1989, Victor Brenner, Malieh's grandson Victor Brenner, came to America. His mother Lidia and father Kostya arrived in 1991.
In 1990, Evgeny Rozenberg, Malieh's other grandson, whose father was David and mother Rita, came to Israel with his wife Galina. At the time he emigrated, he did not know he had relatives in America. David and Lidia broke off communications around 1980 for reasons yet to be clarified.
Evgeny later brought his father David and mother Rita to Israel. David died in 2013. Yevgeny and Galina have two daughters: Natalie, born 1978 in Russia; and Dana, born 1996 in Israel. Natalie married Edward Sharaga and is the mother of two girls and a boy. Dana in 2015 began her military service in the IDF.
Mike visited Evgeny and Galina in 2015, in their home in Shoham. Evgeny recalled spending time with Malieh in the sixties, at the dacha she and Solomon maintained outside Odessa. Victor Brenner was often there, he remembered.