PHOTO GALLERY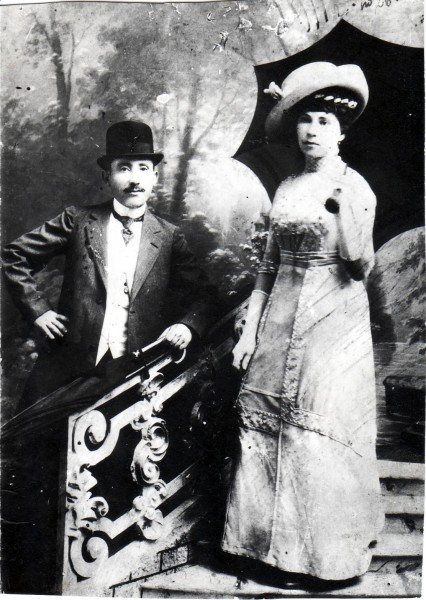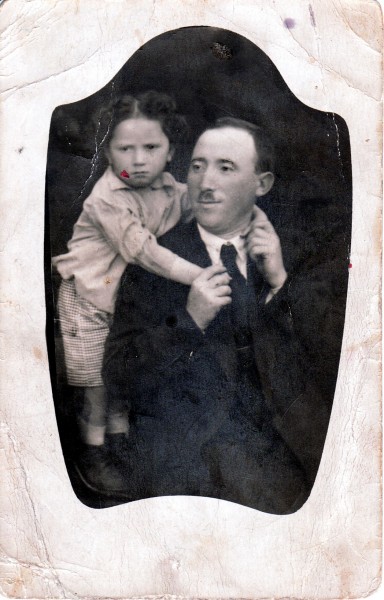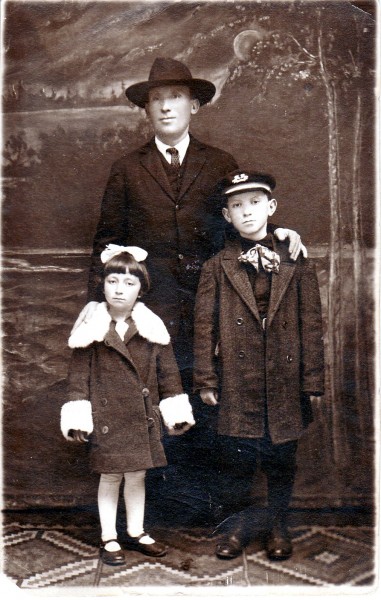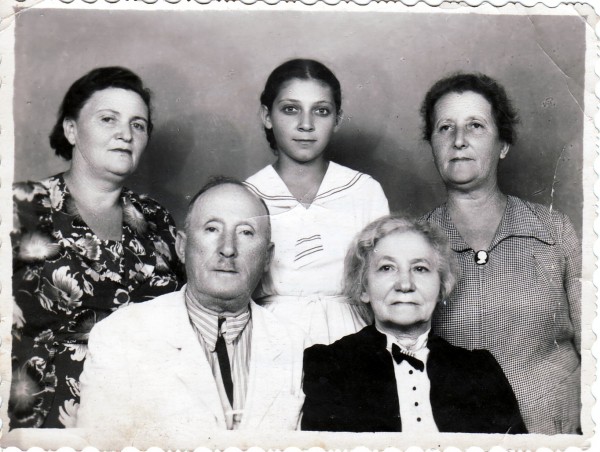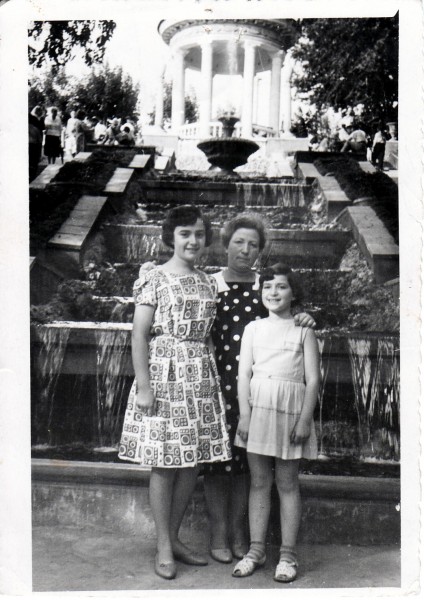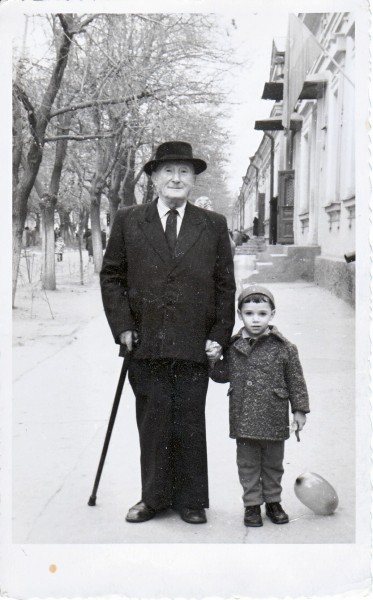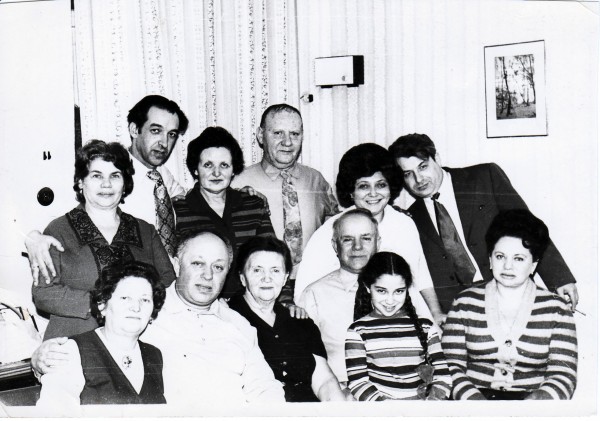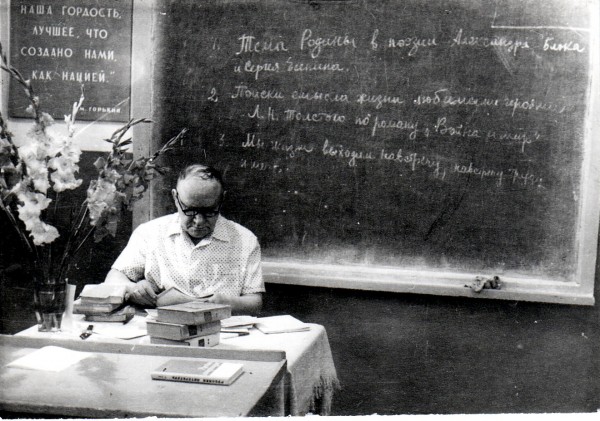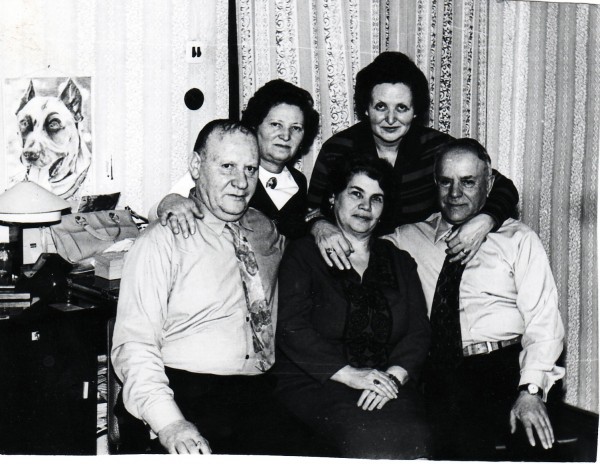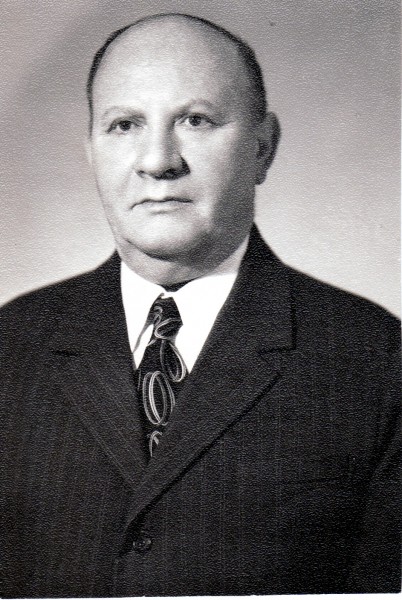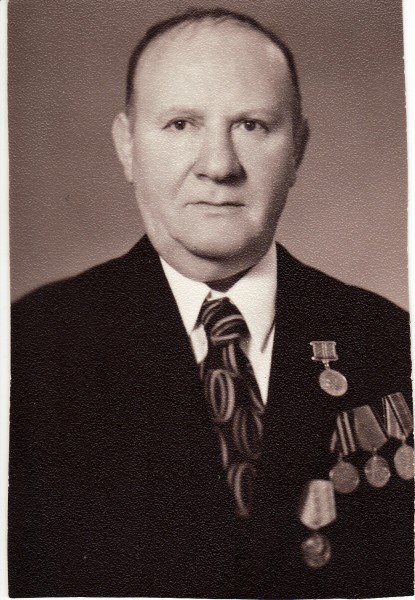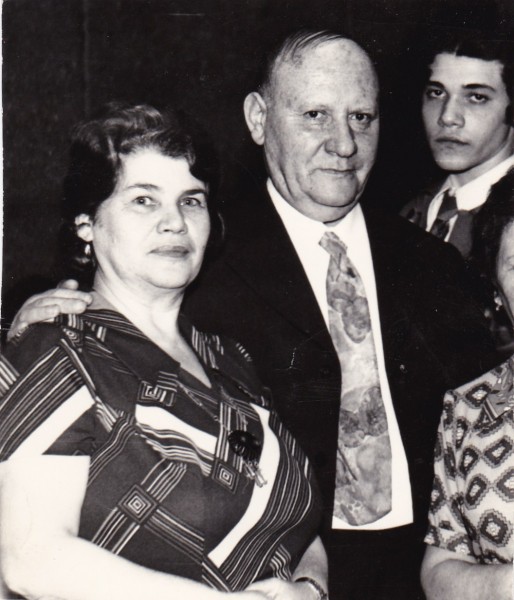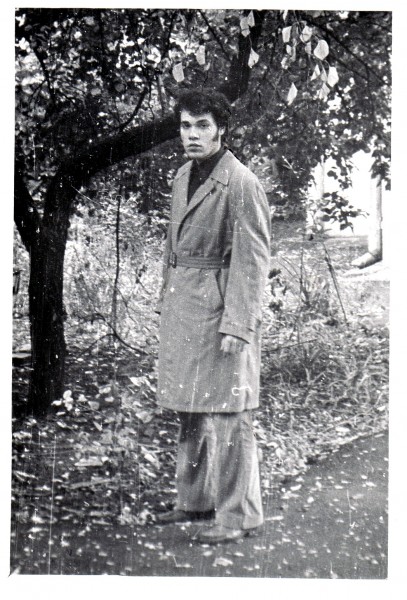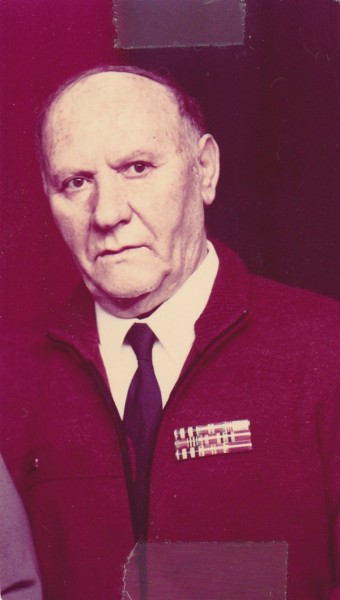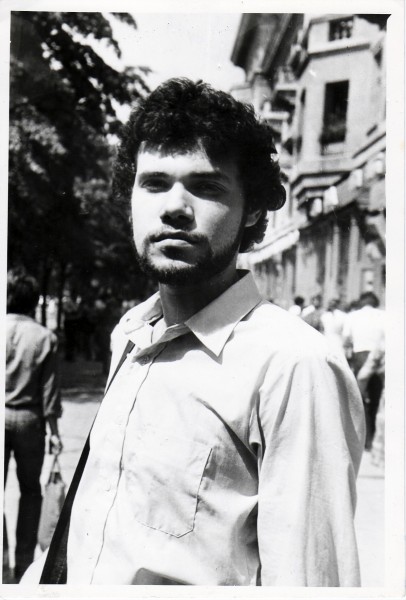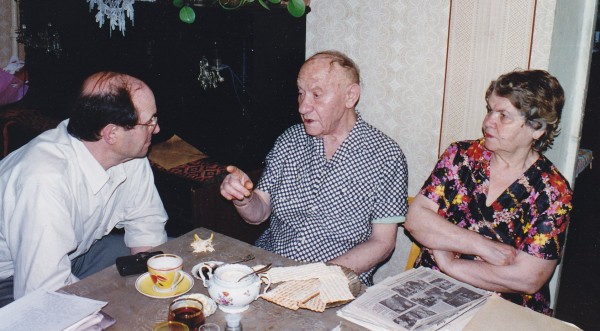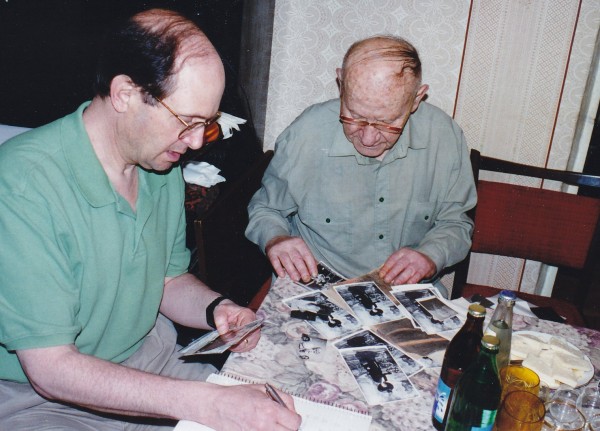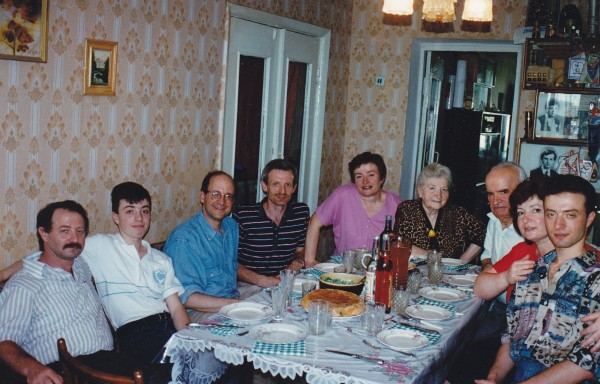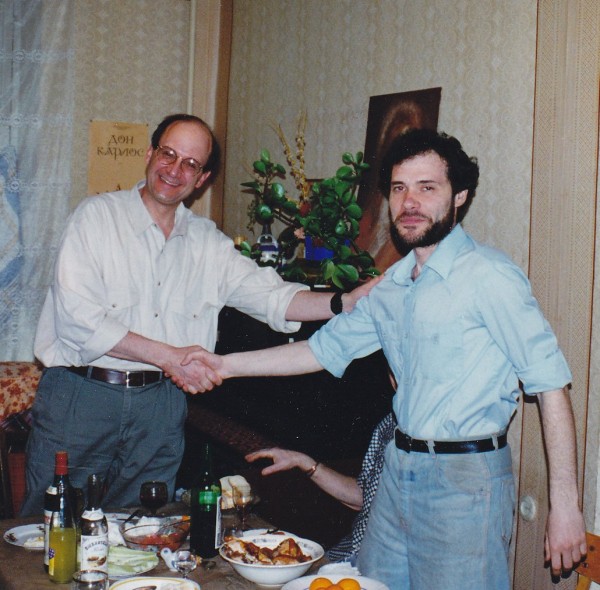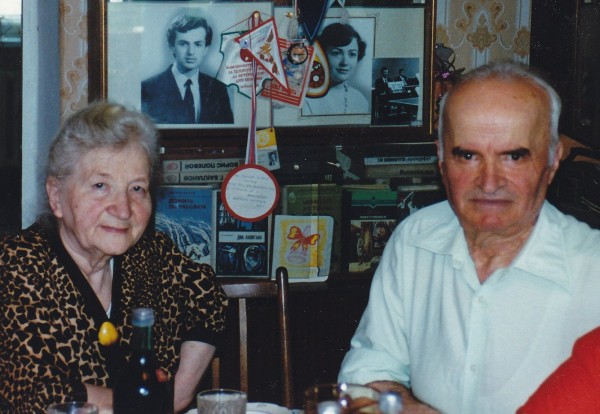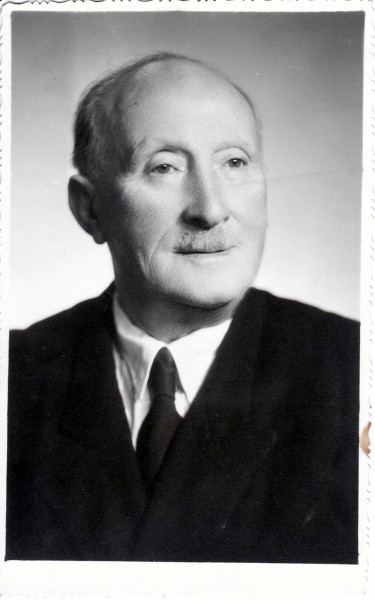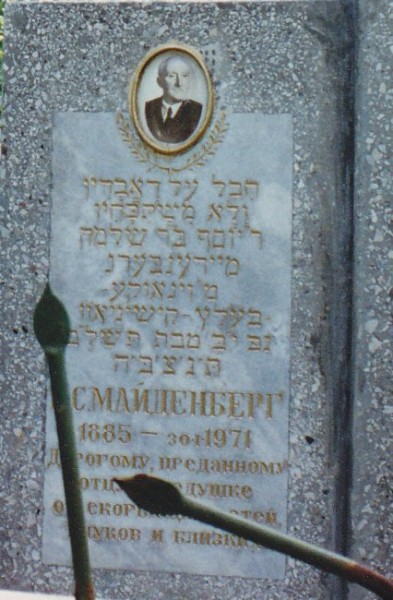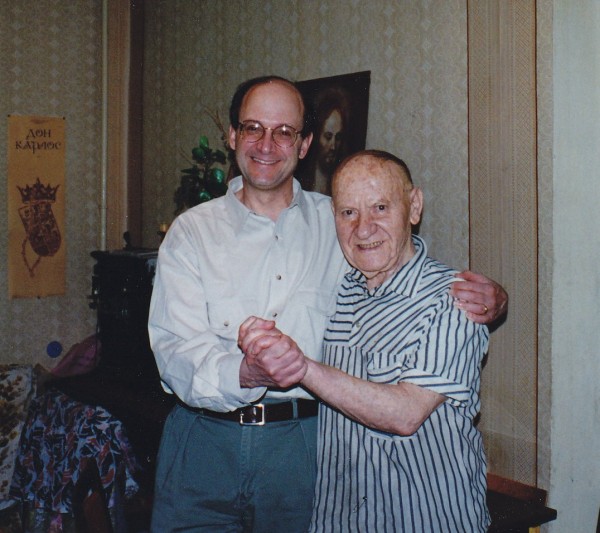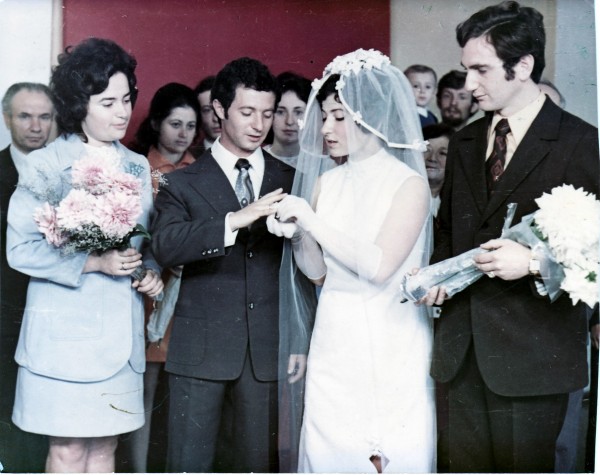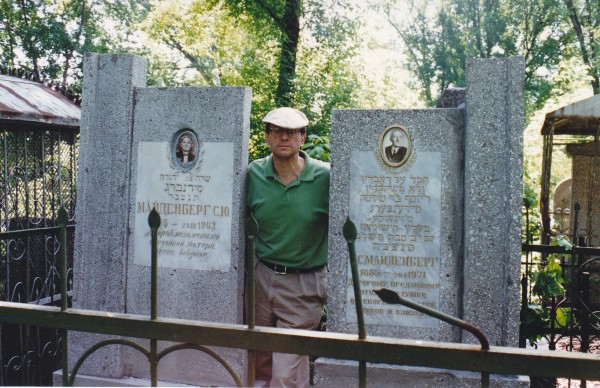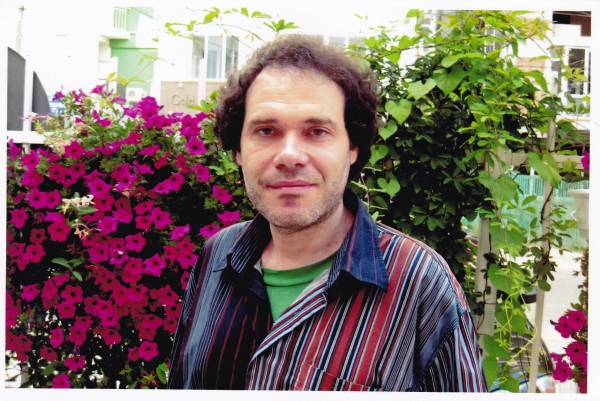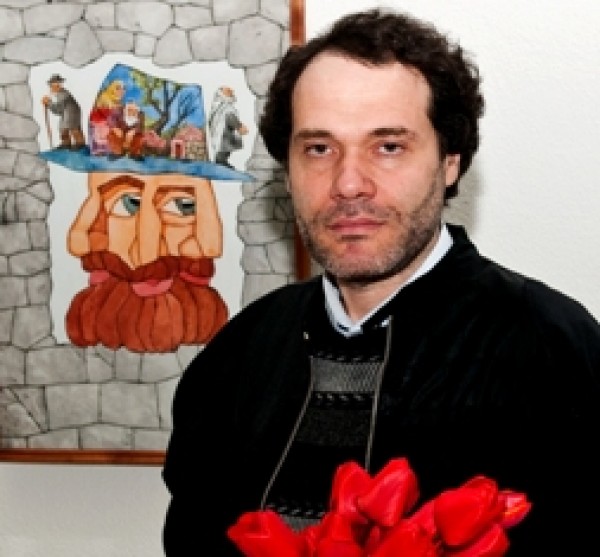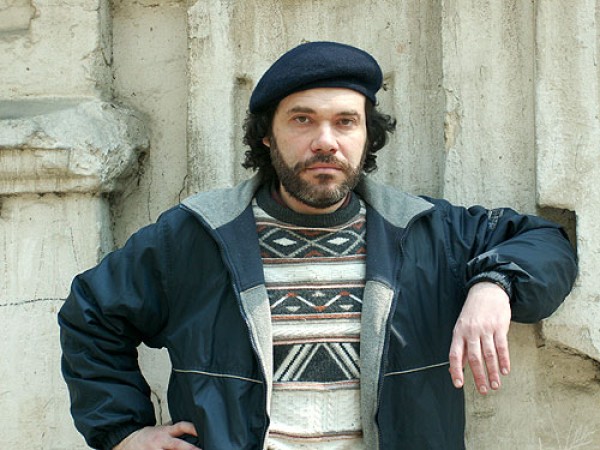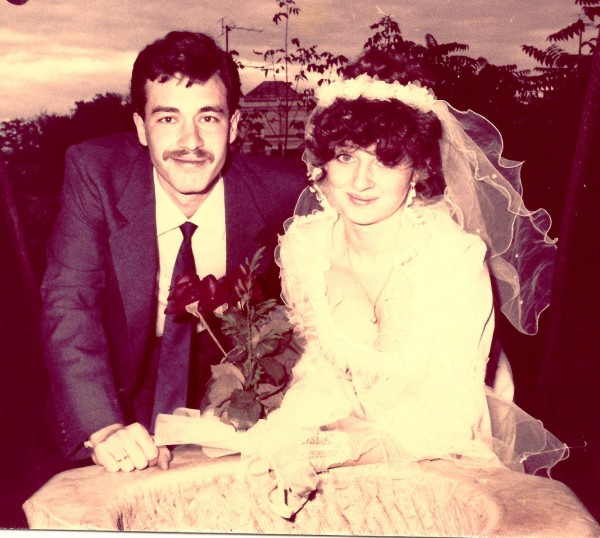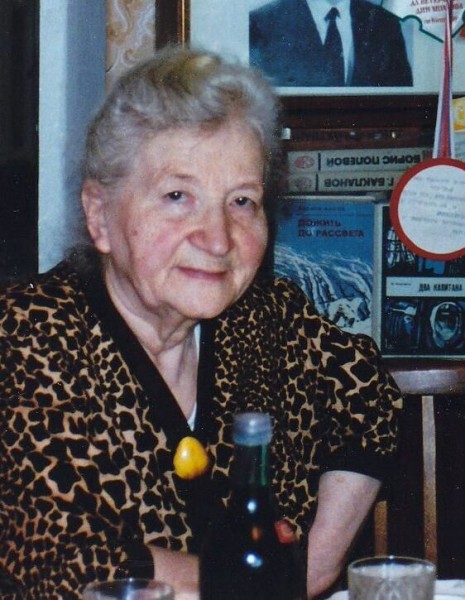 Joseph Maidenberg and Sarah Blecher (first wife, mother of Amnon and Ida)
Joseph was the link between the Maidenbergs who remained in Russia/U.S.S.R. and the two families which emigrated, his older brother David and his younger sister Esther.
Joseph did not write much about himself. His son Amnon sketched in details.!!
My father worked as a teacher of Hebrew and history in a Jewish gymnasium (secondary school). But he always dreamt of devoting himself to farming and of working in the open air, close to nature. So when he managed to buy 15 acres of fertile soil near Beltsy [Moldova], he planted there (mostly with his own hands) a vineyard and different kinds of fruit- trees. He put very much effort and energy in that affair. He even had to leave his initial profession and got into debts but he was happy that at last his dream has come true.

After some years Joseph gathered the first heavy crop of wonderful grapes and fruit. Just in that time David sent him a formal call (invitation) and other documents which gave him the right to emigrate to the USA. [This invitation was the source of a break between the brothers, because David sent or committed funds, which Joseph did not repay.]

My father held in high respect his elder brother and from childhood loved him very much. But, unfortunately, he could not decided to leave his "creation" (the vineyard and orchard) and to start a new life abroad.

In 1940 when the Soviet power was established in Bessarabia, his plot and all that was growing on it were seized by the State, and my father as a specialist in vine growing and gardening was appointed a team-leader there (a sort of manager). In the next summer the war broke out.
Amnon also told Mike about his father:
Joseph had married the daughter of a well-to-do miller and landowner in Beltsy. Joseph at one time studied in a Yeshiva in Kovno, but came under the influence of the Haskalah or enlightenment movement (the precursor of Reform), with its questioning of rigid tradition and its support of the scientific method. So Joseph left the Yeshiva to go to Odessa, where he
enrolled in an agricultural institute. He studied viticulture, which helped him start a vineyard on his father-in-law's land near Beltsy.

"My father was always a lover of nature. He loved working on the land."
Here is Amnon's account (February 1990) of how Joseph survived World War II:
In one of the first days of the war during a mass air attack of the German bombardment Beltsy was reduced to ruins and our house was also razed to the ground. Luckily, when the raid took place my parents and my sister were out of town in their vineyard. I lived in Kishinev then and was mobilized for defensive work.

So in the next day my father harnessed his horse, and the small family went towards east. Three day later, as soon as they reached the river Dniester, they suddenly heard the specific drone of German bombing aircraft that became louder and louder. They hid under a big branchy tree and in a few moments they saw the bridge over the river blowing up. At last a great distance away from that place they crossed the river on a military ferry-boat and continued their route.

Unfortunately my mother got a sun-stroke on the way and my father decided to go towards Dzigovka and to wait there until she recovers. In Dzigovka they met the Balabans who had come there from Jampol that is located on the left bank of the Dniester. But soon Jampol, Dzigovka and many other localities of that region were occupied by Nazi forces. Since Dzigovka was a village of no strategic importance only a dozen of Rumanian soldiers and their commanding officer were sent there to establish the "new order".

So our family birthplace became a ghetto with all its restrictions and severe rules that the Jews had to follow. Some of them died of dystrophy owing to malnutrition, others for lack of medical aid and medicaments. But no one was murdered there by the Rumanians because the commanding officer proved to be not so cruel as others were (in other Jewish ghettos of Ukraine).

Joseph remained safely in Dzigovka until Soviet forces liberated the village in 1944.
In an interview with Mike (May, 1996), Amnon recalled how he came to Dzigovka soon after the liberation. He was able to arrange for his parents, who were in a terribly weak condition, to be transported to Kishinev, where Amnon had found a flat for them.
Joseph's first letter, dated March 14, 1956, laden with emotion:
My dear nephews and dear Rosa!

I'm writing this letter with great grief in my heart; I learned that there are three years already [David actually died in 1949] since my only dear brother David is dead. I wish to know in detail the circumstances, the cause, and the date of his death. I sit up often until far into the night and recall to mind our childhood and youth, the pogrom, and then his departure to America.

What an excellent boy my poor brother David was. How strong, nice- looking, kind-hearted, and brave he was then! And when I remember that he is dead already an we shall never meet again, I can't keep back my tears.
He does provide some detail about himself:
As to me, I'm not religious at all since the age of 16-17 when I have studied Spinosa, but I attend the synagogue from time to time because it is the only place I can honor solemnly the memory of my dead relatives. Unfortunately it is also the only way I can express my love and gratitude towards poor David."
In the letters Joseph asked for clothing, and for help in buying a tombstone for his first wife, Hannah.
In some letters, he complains of his health problems:
I feel very apologetic for not writing to you [for] such a long time. It is because I had a bad winter; I caught a pneumonia, then a stemocardia, was in the hospital for six weeks, and then in a cardiological sanatorium for 48 days.

Now I am feeling all right again, but the doctors have forbidden me to smoke. It is a terrible ordeal for me because I have smoked more than 65 years. By the way I've just received an invitation from a friend of mine, a farmer, to go on a visit to him in the country and I'm sure that my favorite element, field air and the smell of horses and frothy fresh milk, will be a good elixir for my health. So I decided to go there for a couple of weeks."
Milton, who was the most frequent recipient of Joseph's letters, called him "the old philosopher", a description with which Amnon whole-heartedly agreed. Here is a sample of Joseph's philosophizing:
Parents like nothing better that to see their children happy. Happiness is undoubtedly a rather relative concept. Old people guided by experience of life [and] reason usually [act] more sanely on the matter and are more practical, while young people dreaming of a happy future for themselves follow for the most part the blind call of the heart, and the result is often disillusion and suffering.

This is an eternal cause of dispute even between good parents and excellent children. But in the life kaleidoscope good fortune and happiness arrives unexpectedly."
Amnon:
Yes, he was a philosopher and an erudite. Working as a teacher of Jewish history, and then when being a farmer, etc., his permanent hobby was reading and studying. He didn't drop it even when his eyesight became very weak. As a broad-minded man he was interested in all the events that have been taking place in our disturbing world and regarded them in a sober and sensible light. He was not religious, but knew the Bible and the history of the Jews by heart. Every man, he would often say, must know the literary moments and the history of his people.

Your Uncle Joseph was also a polyglot and knew Yiddish, Hebrew, Russian, Rumanian, Moldavian, Ukrainian, Polish, Latin, and Aramaic. In 1945 on his suggestion we decided to take up English together by means of different self-instructor manuals, and soon I realized that he succeeded more than me in it.

I remember how disappointed and grieved he was when after 2 or 3 years of studying English we were trying to read unadapted fiction (by Shakespeare, Dickens, M. Twain or by some modern authors) and hardly could understand the contents."
When Joseph died, his widow Hannah (Anna), wrote this account and tribute:
This is being written by the wife of your late uncle Joseph. With deep sorrow we are informing you that he passed away on the 30th day of January, 1971, at the age of 86.

He had a brain hemorrhage which caused a paralysis of the entire right side of his body. He was ill only six days. During the first three days he was conscious and able to speak and at this time he several times called your name and was blessing you and your entire family. He deeply regretted, even with tears in his eyes, that he did not succeed to answer your letter.

Actually, in the evening before he became ill, he wrote your address on the envelope and placed ready on the table the Russian-English dictionary which he used writing letters to you. On the fourth day the illness became aggravated by a lung congestion and he lay unconscious. Your uncle was a very well educated man. He knew several languages, possessed vast knowledge in the fields of philosophy and religion, secular and modern literature, [and he] deeply loved nature and people. He was in every respect an outstanding man, but now more than one year has passed [that] he is not among us. We buried him in the Jewish cemetery next to his first wife.

Lately he was deeply suffering from the tragedy of his sister (your aunt) Olga who was considered in the family to be the most noble, wise and good person. Regardless of her outstanding personality she was unhappy in her life, and Joseph called her "the great martyr." Already more than three years, she is being completely confined to her bed, paralyzed and helpless. In addition to that she became blind and is nothing but a living dead. He loved this sister very much, but could do nothing to help her.

Your uncle Joseph always mentioned with great respect you, Milton, your daughter Toby, sons and the entire family. He always said that your noble character resembles his late brother David. By the way, when Joseph, being ill was still conscious but felt the end was near, he admonished not to forget the 19th day of July [actually July 25]–the date of the death of your father, so that his son, wherever he might be, on this day would say the prayer "Kaddish" for the repose of David's soul.

At the end of this letter, I wish to express my deepest gratitude for your letter written in Russian, because I do not know [the] English language. I wish you personally and your family a very good health, happiness and the best of everything.

Anna Marmor-Maidenberg